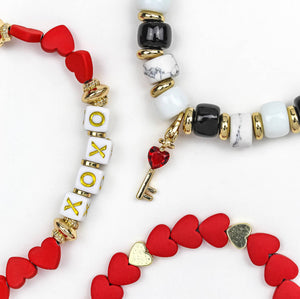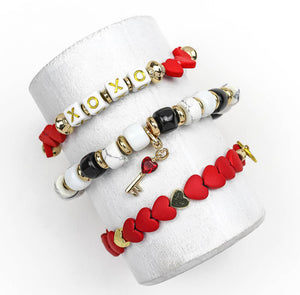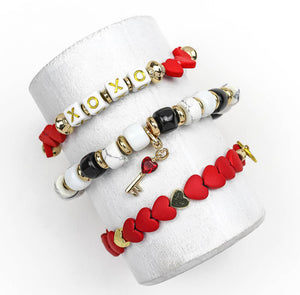 True Love Starter Stack
This set of 3 stretch beaded bracelets, featuring red heart beads, black and white howlite and a detachable heart charm. Gold accents throughout and xoxo beads pull together the perfect love stack!
🖤 All stretch & seperate pieces
🖤 Bracelets are "one size fits most" and are designed to fit up to a 7.5" wrist comfortably.
🖤 Lead & Nickel Free
🖤 Please be aware that due to the unique and  handmade nature of each product, colors, shapes, and bead sizes may vary slightly from the photos and descriptions.