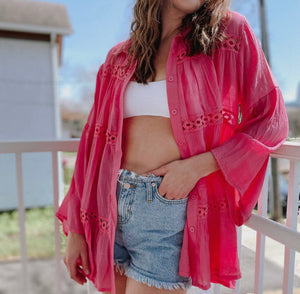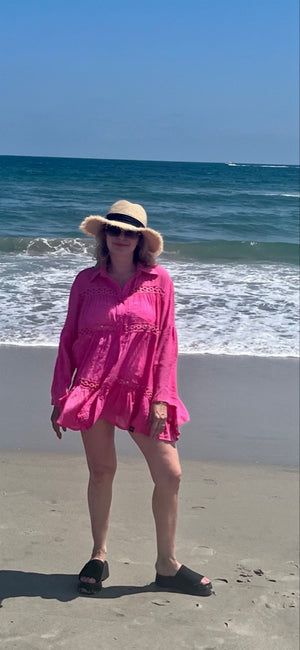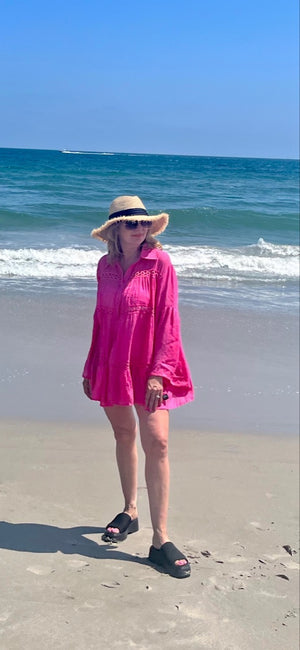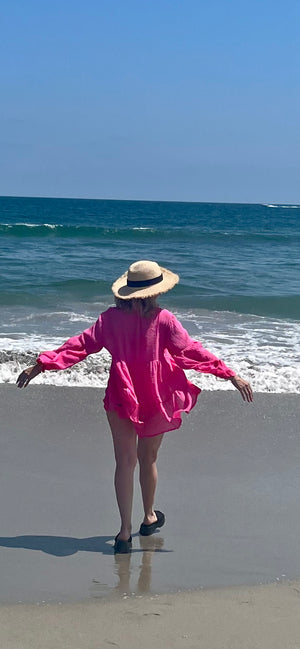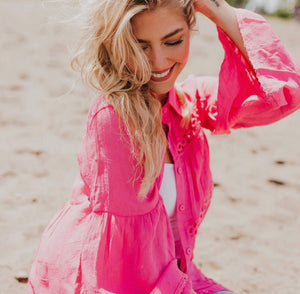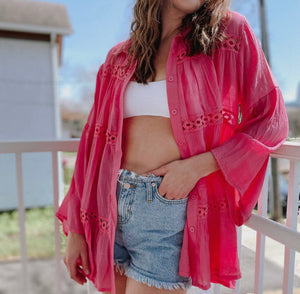 Radiant Rays Fuchsia Button Up Beach Shirt
The ultimate beach cover-up for the summer season!. This boho-chic kimono style creation brings a fresh twist to your wardrobe, adding one part style & one part fun to your wardrobe and it's the perfect layering piece to enhance your little sundress or a glamour shield for those sunny beach days. Embracing a loose-fitting silhouette - one size fits most (fits a Small to a Large), it effortlessly elevates any outfit combination.
With its versatile nature, this beauty allows for endless layering possibilities. Picture it gracing your sundresses, tanks, shorts, or even your favorite pair of jeans. Its 100% Rayon fabric ensures a luxurious, soft touch against your skin while offering breathability to keep you cool under the sun.
Size: One Size Fits Most (fits sizes Small to a Large)
Measuring at a comfortable 28" in length, this cover-up boasts sleeves that are 20" long and 7.5" wide. Its button front detail adds a touch of charm, elevating your beach look to the next level. Say goodbye to the beach cover-up blues and hello to effortless style with this warm weather winner!


Color: Fuchsia 
**Color in photos may differ due to lighting