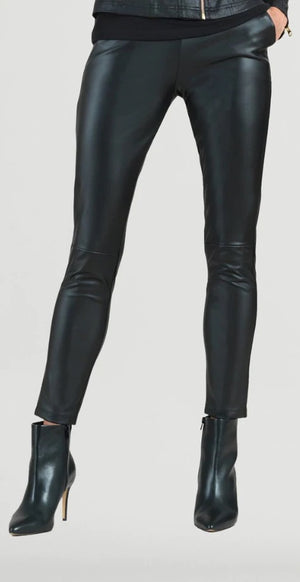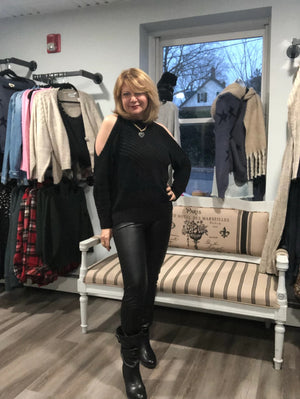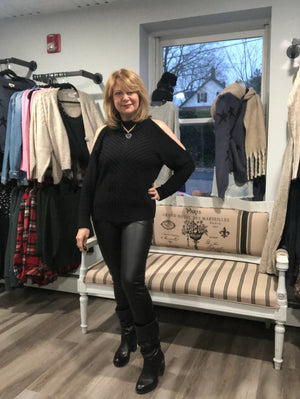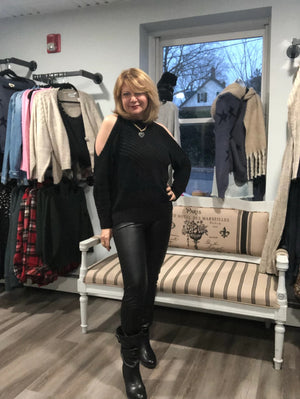 Liquid Leather Skinny Pant
Clara Sun Woo Liquid Leather Skinny Pocket Pants pour all over you! This stylish pant features a beautiful, soft-sheen finish, a 1" pull-on elastic waistband, a skinny silhouette with horizontal knee boning and best of all, pockets!  A style that will flatter any figure & the best part is while they have a slimming silhouette they are not skin tight which adds to the flattering factor.

Fabric 70% Polyester, 20% Rayon And 10% Spandex. Hand Wash.