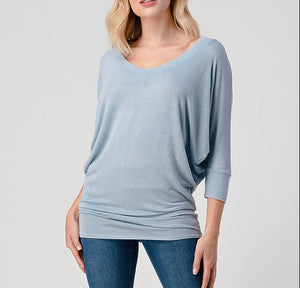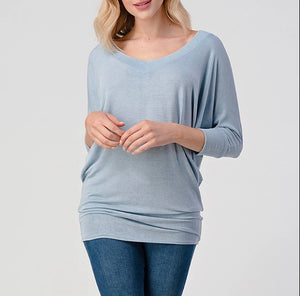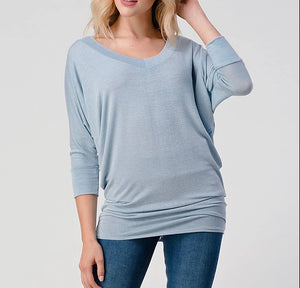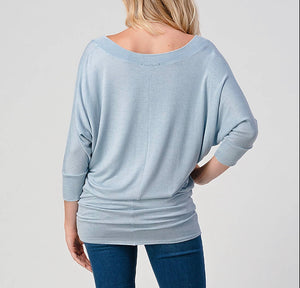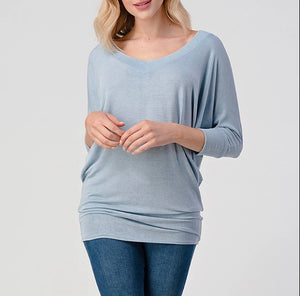 Brianna Tunic Top
Introducing our new stylish tunic top which  features a V-neckline and three quarter dolman sleeves with a chic cuff sleeve design. The beautiful baby blue color is slightly sheer and adds a touch of Spring & Summer feminine style to any outfit.
Crafted from premium quality lightweight intermingled, super soft, hacci fabric which is a combination of rayon and polyester combined together through a special process called the "Intermingle Process" to create it's own characteristic look and a soft stretchy fabric that will feel amazing in your skin.
Not only is this top comfortable and stylish, but it's also easy to care for. Simply machine wash it inside out on a gentle cycle and tumble dry on low heat. Do not bleach to ensure the longevity of the garment.
Feel great knowing that both the fabric and garment are made in the USA. Upgrade your Spring wardrobe with this eco-friendly and fashionable top  that will soon become your new favorite top!