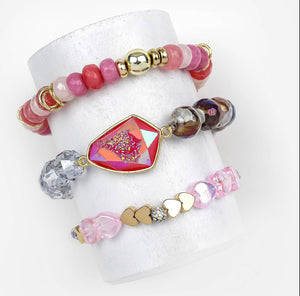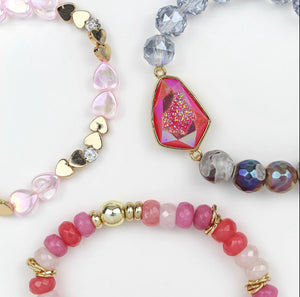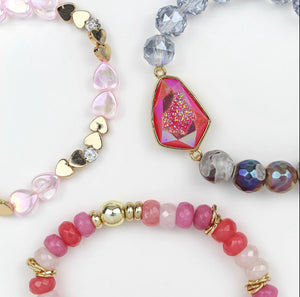 Calla Starter Stack
This set of 3 stretch beaded bracelets, with a gorgeous synthetic druzy stone, along with pink faceted jade discs. The perfect pop of color to add to elevate any outfit!
🖤 All stretch & seperate pieces
🖤 Bracelets are "one size fits most" and are designed to fit up to a 7.5" wrist comfortably.
🖤 Lead & Nickel Free
🖤 Please be aware that due to the unique and  handmade nature of each product, colors, shapes, and bead sizes may vary slightly from the photos and descriptions.